First Name

Jax
Joined

May 6, 2023
Threads
Messages
Reaction score

34
Location
Vehicle(s)

2022 Tacoma
Source: This was found on the Toyota website using links of the previous model year's images and trying different version numbers. If the URL responded 200, it was a valid link (as below). Otherwise it would come up with a 403 error.
This is the link as proof:
https://toyotaassets.scene7.com/is/image/toyota/TAC_MY24_0016_V001?wid=1440&fmt=jpg
(As of 05/06 21:44 EST, the link
NO
longer works, but we have it
captured here
while the link was still live)
Notice the file name is TAC (Tacoma) MY24 (Model Year 2024).
TRD Pro if I had to guess. It's a short bed and from the silhouette images released the other day, the Trailhunter is a long bed + the TRD Pro still has the hood scoop while the Trailhunter seems to not (also from the teaser images).
Admin Edit
-- after some sleuthing on the Toyota website, this appears to be credible. Looking at the page source on Toyota.com, you can see the
https://toyotaassets.scene7.com/
appear hundreds of times. See screenshot below or try it for yourselves.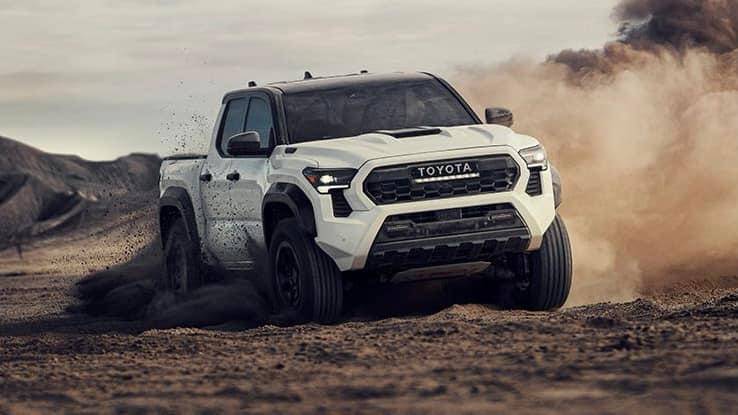 Toyota page source screenshot:
Last edited: